How to Optimize Blog Posts for SEO
Blogs - A glorious tradition to acknowledge people about new things, fashions, trips, food, information regarding any product or services, and whatnot. A simple, gentle blog post can make someone's day so special. Posts can be related to any topic, whether from the motivational or inspirational domain.
Blogging is a blessing within itself for knowledge seekers. Blog posts specifically give knowledge and awareness to people. We can learn a lot with correct guidance. We can get good stuff and informative material with pictures and videos accordingly.
Being an author combines excitement and fun; we always want engaging and helpful content. Blogging allows us to produce genuine content, and with the help of digital media, we can reach a large target audience. We can connect with new people through individual blog posts.
Bloggers are doing highly appreciative work. People are now so curious to know about new ventures in people's lives. It connects us to enormous new segments of life like we can try and recommend things, places, food, services, and products to people very maturely.
Search engine optimization (SEO) has a perfect advantage for marketers. When we optimize our web pages and blog posts, we enable our website to manifest to people using search engines to find our products or services.
Blogging helps foster SEO quality by presenting relevant answers to our customers' questions. Blog posts on the track of various usage of on-page SEO tactics can give us more opportunities to rank in search engines and make our site more appealing to visitors.
It's a fact that blog content does support our SEO. Google's many algorithms' updates can be done by publishing the right kind of blog content that is touchy if we don't know where to start.
Here are the following beneficial tips for optimizing blog posts for SEO.
Write the content relying on keyword research.
Optimization for the excellent optimization of the blogs, we need to start by researching the most common keywords. Keyword research such as keyword examination helps us demonstrate which topics our target audience wants to see purely based on search engine data. With the help of search engine optimization, our blogs will become convenient to find for visitors on the search engines.
There are various keyword research tools we can get the help of for searching applicable keywords. This elaborates that we are giving detailed writing about topics people are searching for. It is a proper way to come up with new blog topics.
Related keywords are essential to the topic. We can find the whole issue with the help of a similar keyword search. Synonyms play a significant role in changing and flipping the keywords naturally.
Merge a proper blog posts title
The fundamental principle of a search engine is to show relevant sources depending on a search query. The title of our blog is the first element for the search engine in examining the suitability of our content. So, it's essential to put our keyword in the title. Include the keyword in the first 60 characters of your title. Due to this, Google trims the tags in the search engine page results.
Linking
Making great content upgrades the shareability and doubles the chances that other websites will link to it. The prominent link to your articles or webpages in the blog helps users conveniently navigate to other pages, it connects them more, and these links will transmit a contextual relationship between your web pages. Above that, it will permit a link back to your website if your blog gets shared by another website.
An internal link is the name of a link from one page on our website to another page on our website. The user and search engines use links to find content on our website. Our users use links to navigate our site and to find the content they want to get. Search engines also make use of links to navigate our site. They cannot see a page if there are no links to it.
External links are the hyperlinks that point to target any domain other than the domain the link exists. Suppose another website links to you, which will be considered an external link to your site. Accordingly, if you link to another website, this is also considered an external link.
Link on a website other than your own that returns to a page on your website. Backlinks are also inbound links because they show another website's traffic coming to your site. The quality and quantity of your backlinks can help you rank higher in search engines.
Make the content easy to understand
Understanding is a significant ranking factor for search engines. However, it is required to use common words that will make visitors understand your concept correctly. Due to this reason, it's beneficial to use short sentences, smaller paragraphs, punctuations, headings, and strong points. It is recommended to use an appropriate hierarchy when we use headers. Our main title needs to be an H1, and subheadings must be H2 or lower.
H tags in HTML fix headings in a piece of text. There are six of them in HTML, H1 through H6. These six headings are conveyed by every major web browser and have been around since the early days of HTML, making them a high standard. H1 considers the most significant heading, and each subsequent number is a little more critical, down to H6 as a relatively less important heading.
Write exceptional content
The top quality of unique content is that we should be authentic with the text; we can successfully move forward with this tip while writing the blog and give a short end Every time we start writing a blog or article, we have to keep in mind the fact that establishing content is not an easy task. We must be careful with the wording to make things comfortable and unique for the readers.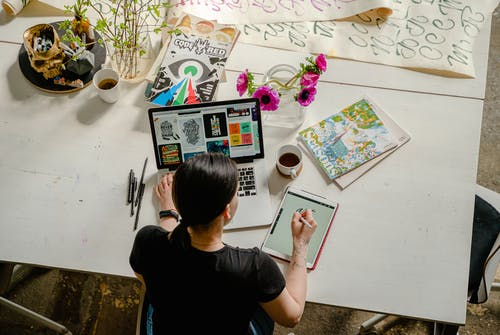 Conclusion
Blogging has multiple assistance; the major one is SEO. It develops the strength of keywords to instantly push the content to the next level. Likewise, we must keep reading blogs to associate with the latest information and findings.