Benefits of Facebook Advertising for Business | FB Advantages
Facebook Marketing / Advertising is a great tool to promote your business. We believe that we could generate great leads and sales focussing on advertising your product and services on Facebook's social media platform.
Facebook has more advantages than a recent merger with GOOGLE has helped Facebook and Instagram to retarget your right audience by self-learning about your target audience's interests to target your right audience. In 2021, we can't ignore this platform for many reasons.
Social media is considered a powerful way of advertising. The website should support the social media campaigns to get full advantage. Companies have to get web development services to make their advertisement campaigns successful as social media exposes traffic to your website, creating trustworthy and devoted customers, and generating sales for your business.

Among all social platforms and other web marketing services, Facebook seems to be the most helpful and powerful network to publicize your brand, reach the targeted customers, and generate sales. As it is rightly said;
"Facebook is the king of all Social Networks".
You might be thinking that who doesn't want to grow their business? Definitely, everybody has a wish to expand it as much as it can. Everything has been converting online and if you have no social media presence then you are one that will be at the losing end. 
We will speak about the benefits of Facebook advertising more rather than the social media platform. So let's get started :) 
Benefits of Facebook advertising?
Facebook ads can get the communication across digital channels to your target audience with more visibility easily and faster. Content communication visibility is the message your product and services are all about and Facebook ads can reach a high audience to promote your message with great visibility. 
If you are already aware of the importance of Facebook advertising, then contact any company which is offering unique Digital marketing services. If not then continue reading this blog.
The list of top 5 benefits which I am going to tell you will kick your mind, and surely you will be thankful after reading this blog.
1. Your Targeted Audience is on Facebook
It's a fact that 80% of internet users use Facebook. This percentage includes 65% of the adults who are above the age of 65. And Facebook has almost 1.85 billion users. The majority of Facebook users check it multiple times a day. So, one of the most important benefits of Facebook is to provide you support in getting your targeted customers.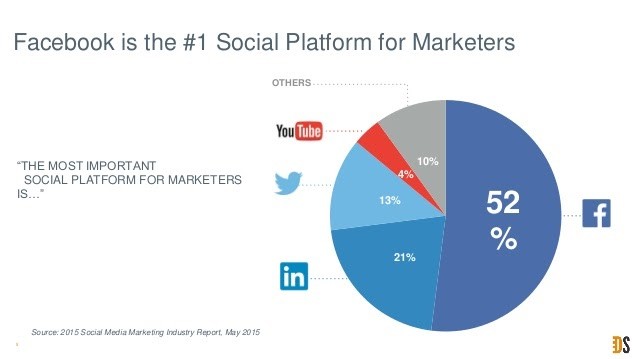 2. Facebooks Ads Are Fast and Cheap
Another main advantage of using Facebook advertising is that it is the cheapest form of advertising. When I talk about the cheapest form it means that you can advertise on Facebook for less than USD 5 per day.
Now it depends, on your Facebook advertising agency experience to provide you with a good return on investment on such a budget. So most important part of this budget is finding the right digital marketing company and web development services for your social media campaigns. 
3. Facebook Advertising is Budget Friendly
Facebook advertising is budget-friendly. It provides you a facility to set your budget as well as to increase or decrease it. It can also haunt you if you underspend or overspend your money in advertising your brand.
So, getting support from Facebook advertising services may help you to spend your money rightly and to avoid wasting it.
4. Facebook Ads increase Brand Awareness
Facebook has the power to build your brand in a very effective and meaningful way. It is a great source of telling the people what you are offering to them. The more familiarity of your brand, the more there are chances that people will purchase your products.

5. Facebook Advertisement is real-time
Facebook provides real-time advertisement. You can see your campaign results and make changes to them if required.
Furthermore, if you are not satisfied with your results, you can make adjustments according to your requirements and budget.
6. Tremendously customizable ads and audiences
Facebook owns a strong position in the advertising industry for businesses. The benefits of Facebook advertising continue to shine bright and gain admiration from the business market as well. When preparing ads just like in Google ads. You are free to form custom audiences for each of your ad campaigns. These audiences are perfectly customizable, it refers can target users tackling their age, location, hobbies, interests, etc, which permits accessing your expected buyers even effortlessly.
Concerning the ads, Facebook holds super flexibility to the divergent types of ads you can develop. There is another cause, that is Facebook ads are also visible on Instagram and Facebook's display system, you have more than normal options and flexibility to develop the ads that empower your business. The preference for customization of Facebook ads makes it convenient to opt for divergent ads format and placements. This enables you to understand the most attractive combinations that collaborate with your target audience. 
What to customize in your Facebook Ad campaigns?
Campaign
Campaign goal (Traffic, Engagement, Brand Awareness, Conversions, etc.)
Budget optimization (allows Facebook to optimize your campaign budget)
Optimization strategy (Impressions, Clicks, Reach, Website visits, etc.)
Audience
Location (Country, City, Region)
Age
Gender
Language
Interests
Creative
Ad placements (Facebook, Instagram, Display network, and different placement options)
Ad format (Single image, Video, Carousel, Collection)
Ad media (Different variations of your images and videos)
Ad texts, titles, and call-to-actions
Landing page
7. Business call to action
As per the description by a report of Ad Roll, attaching CTAs to your Facebook page and ads can grow your click-through rate by up to 285%. A CTA (call-to-action) button provides direct instructions and motivates your potential customers to take the action that you wish them to take, whether it would be signing up, booking, buying, or watching a video. 
Because transparent and noticeable call-to-actions make a major difference in the performance of your ads, Facebook guarantees to involve a bundle of divergent CTAs which names below:
Call to Action
Learn More
Book Now
Contact Us
Download
Get Offer
Get Quote
Get Showtimes
Listen Now
Get Access
Request Time
See Menu
Shop Now
Sign Up
Subscribe
Watch More
Send WhatsApp Message
8. Ads placements Facebook suggests
This is one of the grand benefits of advertising on Facebook as it has given us numerous ad placement suggestions that are considered truly a blessing for advertisers and marketers.
Feeds
These ads are shown when people scroll through their Facebook or Instagram newsfeeds and conversation boxes in order to collect information about what's happening around the world.
Stories Ads
Ads are visible between the stories of people as they are settled to be there. These are called as stories ads.
In-Stream Ads
These ads made a sudden appearance while users watch video content on Facebook and Instagram. It can be in the beginning, between the video, and after the end of the video. Until the ads don't over, the video has to pause to show the ad.
Search Ads
These ads shared your screen in the company with search results on Facebook and Marketplace. They are considered to be very effective.
Message Ads
These ads make their presence possible as sponsored messages through Messenger. 
In-Article Ads
These are present in Instant Articles within Facebook's mobile app. 
Apps Ads
These ads exist as native or video ads across apps on the Audience Network.
9. Convenient to route and measure
As we know that there are millions of ads running every second on Facebook. So it is very simple to understand that due to so much competition in the market, People want to measure their ads' results. Observing your Facebook ads' performance possible by installing Facebook pixel to your website. 
What is a Facebook Pixel?
Facebook Pixel is a tiny piece of code that is needed and used to measure and optimize your ad campaigns. A grand benefit of installing a Facebook Pixel to your website is that it enables you to develop audiences existing on the user profiles of your website visitors.
How does Facebook Pixel work?
When a user goes through your website, it inaugurates a Pixel. Once your pixel is installed, you can generate custom events to observe if your website visitors make it possible for precious actions for your business, like placing orders or taking a tour of a particular landing page. It is also achievable to figure out users who visit your product pages but never place an order, and connect this information to retarget unusual ads for this group of people.
What to route and measure?
Usually, you are routing your website visitors and their behavior on your website (conversion events). The measurement of your ad campaign performance is fully relying on your marketing goals, and what metrics to measure. The most essential thing when you are conducting a brand awareness campaign is the metrics you are primarily concerned about are the number of people who have seen your ad and the number of times your ads were visible, to are called reach and impressions. 
When the intention is to drive as much traffic to your website as possible, you want to pay more attention to metrics like Cost Per Click (CPC) and Click Through Rate (CTR). These metrics shed a light on how fine your ads resonate with the choosy audience. The other thing that is important to know is how much direct sales your ad campaign gives rise to, metrics like cost per result and conversion rate, and return on ad spend (ROAS) become relevant to apply.
Conclusion
Businesses need exposure to grow which is only possible with the genuine tactics of advertising. However, it is equally essential to know how to advertise and what are the prominent advertising platforms for the expenditure of businesses. The benefits of Facebook for business are so much important to look for. Facebook ranks number 1 for promoting business among all the digital media platforms by offering different ways of advertising.
Authors' Bio
Sana Siddiqui - A penwoman who is doing content for international businesses, currently she is working in Webnet and serving passionately with her duties as a Content Writer. She is specialized in Advertising and Public Relations and owns a profession in Mass Communication.