15 Ways to increase traffic to your website
How to generate traffic to your website?
How to drive people to your website?
How to get people to visit your website?
These are some of the most often-asked questions you would search for if you owned a website.
Increasing traffic to your website is essential because if you do not have traffic, you won't have any customers & in case of no customers, your business is at the peak of risk.
Start to increase website traffic fast because when you create your website by spending a lot of money, you don't get any customers or website traffic. 
It means you're on the edge of falling off a cliff.
After creating the website, getting the target or relevant audience becomes your top priority for your online website traffic increase.
Therefore as time passes, multiple ways to increase traffic to your website have proven ways to boost website traffic on your website.
Take relevant and appropriate steps to increase website traffic because it might become a pain if you don't!
Therefore, drive organic traffic to your website by following the tips below to increase website traffic and boost your business.
SEO Optimization:
Most people consider that SEO optimization does not help boost website traffic anymore, but that's not true. Use SEO to increase traffic.
Create content with SEO optimization without lowering or dropping the quality of your content.
Google loves unique and informative content. You're worth it if your website is at the top of the ranking.
Because according to Wendy Piersall:
Google loves you when everyone else loves you first!
So, get traffic to your website by doing search engine optimization! 
Internal linking:
Drive traffic to a website by doing internal linking. An internal link connects one page of the website to the other page in the same domain. It tells the user more information regarding a particular topic you can mention in your current content. It also helps Google to find and relate pages to your content, which is one of the best ways to increase the page's authority. 
Usually, we do internal linking on our blogs to get better results and drive website traffic.
But, internal linking on web pages also helps with SEO strategy and creates a user-friendly user interface.
Internal linking helps in the website traffic increase as it escalates page rank &  views, and time on site and decreases the bouncing rate.
Start guest blogging:
Creating content for other websites is known as guest blogging. It helps to increase blog traffic to your website and automatically increases brand awareness and credibility. High-quality and unique content through guest blogging can bring more new readers to your website. Guest blogging plays an important role. Guest blogging helps boost domain authority, establish partnerships with business peers, etc.
Use LinkedIn to Increase web traffic:
LinkedIn is one of the most important social media platforms for job hunters and marketers. It has been gaining popularity, and it is not to be ignored. You have the top management of any business organization; if the platform is used well, it can drive traffic. 
You can attract your audience & can drive traffic to a website by sharing relevant blog posts and driving engaging Marketing Campaigns. 

Join different relevant groups or start a new group, and post unique & attractive content regularly. Discuss various topics in your group to generate traffic to the web.
Ask members for feedback to improve your group and website to increase their interaction.
Try to write engaging posts like questions and problems and answer them. Adding work samples or portfolios effectively creates a good image of your profile and your website.
Email marketing:
Email marketing is considered an essential tool of marketing and works as a website traffic booster because it is helpful to drive traffic to the website
Add some attention-grabbing content before writing further.
You can easily attract your target market if you show these two main things in your mail.
No. 1 is to show the benefit they'll gain by choosing you. 

(why choose you)

The other is to alert them to what they will lose if they don't choose your product or services 

(what remarkable services you are offering)
These two types of news attract most of the audience. You can add links to your website pages containing deals, offers, discounts, and saving offers. 
This link will help them to land on your specific website page.
Remember! Not to overdo anything!
Send tons of emails because it irritates the customers, and they often get annoyed.
Taglines and Hashtags to increase website traffic free:
Most of the users get attracted to your website due to three reasons:
Logo,

website designing, and 

content.
A bashful, innovative tagline for your page content gives a refreshing touch to your page. Aside from them, hashtags also provide opportunities to generate website traffic.
Bounce rate is one of the top threats that can damage your site's reputation.
Therefore promote your content through multiple platforms such as Facebook groups, Instagram, & Twitter by placing relevant hashtags and attention-grabbing headlines to grab the audience. This factor will help you to reduce the bounce rate of your website.
Video content:
The things you can't explain to your users through text or video can explain it all.
Yes, that's right!
Video content marketing brings enormous traffic to your website.
Create short informative videos for your website and youtube.
If you don't have a Youtube channel, then create one.
Add convenient and helpful videos to your channel, and don't forget to link them with your explanation.
Use multiple channels to promote your video to reach more audiences.
The most important thing is that because of the tight competition, 
how will you reach your target customers?
The answer is definitely by doing SEO optimization because without it reaching your goal is almost impossible.
Social media interaction:
Interact with your target market as much as possible through multiple communication channels to Boost website traffic. 
Social media marketing helps you generate revenue by driving more traffic to your website.
Sharing, liking, following, webinars, and many other activities help your website get more audience.
Build trust to get first!
Polls, Contest, & Surveys: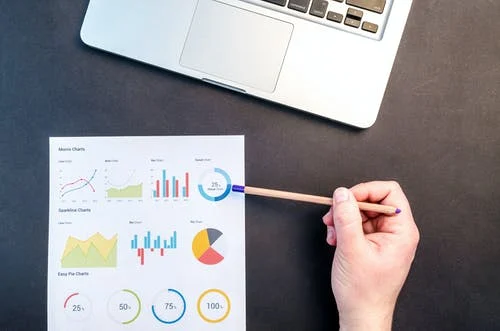 Do you know most of the elections in our social media get answered by multiple people? It is a way to get an idea of what people are thinking about, what they prefer,
Your products and services are according to their liking or not?

What should you add more to your main categories of the website?

What is trending nowadays?
For example, if you owned a jewelry shop and you want to know which category is more likable to your customers, then you can ask:
Which is better?
long ear cuffs + short earrings OR long earrings + small ear cuffs
By seeing these questions, most people are more likely to visit your website and get an idea of what you are offering. So, this is beneficial to get website traffic.
Testimonials, Ratings, & Reviews:
It's natural that before trying out anything new, the audience tends to check the testimonial, reviews, and ratings. 
Therefore, if your website contains testimonials, it would be enough to convince your target audience to rely on you. 
The more testimonials your website will have, the more you can shine as a loyal and trustworthy star among your competitors.
Aside from testimonials, reviews and ratings help them to understand:
The quality of products and services you are offering,
How your specific product works,
Is that specific product or service providing a solution to your problem?
That's why these components act like referrals to your target market.
OTHER STRATEGIES TO BOOST WEBSITE TRAFFIC:
Increase your website speed to provide your users with a better experience. This effective strategy automatically attracts most of your potential customers.

To increase traffic on websites more efficiently, create your website design responsively.

Do proper keyword research to achieve a higher ranking. The more you're in the top ten of Google search results, the more traffic you can drive to your website.

Aside from Facebook, Instagram, Twitter, and LinkedIn marketing try out influencer marketing. Most people pay influencers to write and post about their products, services, & brands on social media. This strategy also works as a website traffic booster.

Starting a podcast, publishing a press release, collaborating with other high-traffic generating websites, participating in online forums, and different strategies are famous for increasing website traffic.
Conclusion:
If you want to grow your company and reach more potential audiences, you should consider increasing website traffic.
Now 90% of your customers are on the internet. That is why Show them an excellent professional website with all the details and descriptions about your brand by ranking in Google and through social media platforms.
So. What are you waiting for?
Go and drive your potential customers to your website before your competitors.