Why is SEO Necessary for Online Business?
We are doing rounds on the internet approximately a hundred times in search of our wanted information. As per the statistics of 2022, Google processes over 99,000 searches every second.
The statistics are precise on how important search engine ranking has become for businesses throughout the globe. The popularity of online business has raised the expectations of people to search everything on search engines to get the proper knowledge about it.
The extreme craze has been developed in the online industry to uplift their SEO services to get a superior business ranking on search engines. Although, there are maximum chances of success and expenditure of businesses online and offline with powerful SEO tactics.
The competition in SEO is getting tough every day, and we look forward to that; It is possibly harder in the upcoming years to rank upper on search engines because of the availability of countless websites.
Online businesses change the narrative of buying and selling. Now people have more freedom to buy and sell every time. It automatically transfers the knowledge of SEO from business to business. 
In the 21st century, people are becoming more aware of information technology advancements due to excessive internet usage at every level, aspect, or domain.
Search engine optimization, abbreviated as SEO, is an organic way to get a strong position in search engines. Page speed is a significant factor influencing most metrics. If you take 50 to 90, that score needs betterment. A ratio of 50% or below is considered flawed.
The whole soul of prioritizing SEO is that we need updated information and branding to move in the modern direction of working. That's why to be successful in SEO; the website needs an extra fresh beam of content and the latest information about the business. The contact number, email address, portfolio, and current client details made the website rank brilliant on search engines.
In this write-up, we will explore the divergent and enormous necessity of SEO in online businesses and shed light on it in some new manner.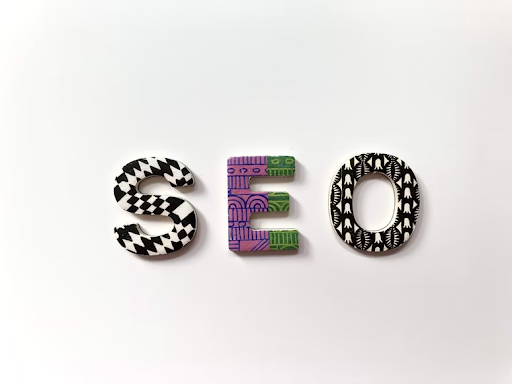 SEO adds expansion in brands' profitability and search results
Search engine results deliver quick answers to queries of the targeted audience. People follow the recognition and identification of the brand exclusively. We prefer the first option google shows us as the answer to our keyword search; that's how SEO contributes finely to turning the game of sales and profit in our favour.
SEO refines website usability
SEO refers to making your website search engine-oriented, but it also can prepare a great experience a customer has when reviewing your website. Practices that improve usability include a robust website structure and navigation, which are practices in how search engines rank a site. If you make efforts to do unique content, it makes your site faster and more responsive. Add backlinks and improve every page. You typically get a fantastic website in addition to one that is optimizing for search engines.
Organic SEO search is most often the primary source of website traffic
SEO allows us to see how much people like to visit our website to get information. But it is only possible with good SEO services to optimize the website without hassle. Generating traffic on the site is mandatory to popularize the business to the extent that people recommend visiting your website to others. It can only happen with high-class content with factual information and a superb user experience.
SEO influences the buying cycle
While many marketing campaigns focus on an existing target audience, SEO can help you appeal to anyone with intent at a given time, no matter what level of the buying channel they are in. If you target keywords rather than demographics as you might with PPC (pay per click) or social advertising, you can gain more prospects who may convince to do business with you.
Draw a list of keywords you would like to reserve. After that, take the help of keyword research tools to expand it. Then, do competitive research to organize your list by recognizing your competitors' ranking and where they have backlinks. Then, use this information to design perfect SEO tactics.
SEO magnifies the trust & credibility
A website that stands top on search engine result pages is typically considered adorable and trustworthy by search engines, which boosts your business's credibility. Your priority must be to give time to updating and adding content to your website, raising your site speed, and researching keywords to help your site rank even more extraordinary.
SEO is the ideal way to understand the voice of the consumer
It begins with understanding macro market shifts to grasp the consumer intent and observe their interests in extensive detail. SEO data and formats are designed to receive transparent signals of intent and user dealings.
It enables this in numerous ways:
Search query data
SERP analysis
Analytics data and Al insights
SEO is constantly growing, and best practices are continually being updated
It's splendid to have SEO techniques apply to a brand's website and digital belongings. Despite a short-term engagement like budget constraints, and the site is not reexamining continuously over time, it will access a porch where it can cease the improvement due to other miseries. The search world transformation demands 24/7 monitoring for changes to stay on top of the competition and feasibly on page 1.
SEO is PR
Pleasant public relations are essential for the expenditure of the business. That's why SEO is considered a new form of PR. For example, in this decade, every company needs to get prominent for their work in front of people and the overall business industry. However, SEO is the perfect way to channel the efforts of being noticed.
SEO expedites the hiring process
The outstanding popularity of your company increases your value of work in the industry, which is the dream of every professional team. Your clients will hope for the perfect outcomes from your company. But candidates are more willing to work with you if you are a top-ranking brand on search engines. The hiring process improves the company's revenue scale from minimum to maximum.
Understanding SEO helps you observe the environment of the web
The change is constant in the environment of the World Wide Web. As things move toward upgrades with every passing day, the online world has become super interesting with new trends and patterns. SEO enlightens how to drive your business as there are many other things we see online while searching for the keywords like different websites presenting a variety of content, marketing strategies, and advertising. These all things are good for educating own selves about SEO.
SEO is cost-effective
Undoubtedly, SEO is cost-effective and can grip more traffic on your website. All you have to do is apply supportive keywords in the content that can trigger a significant benchmark for your success. The organic search runs more than half of the overall web traffic, and SEO stables you to collect some of this traffic and establish qualified leads to your website.
SEO is a long-term strategy
There are numerous causes by which we can justify the long period SEO consumes. We all know that the web and Google are constantly changing, so it proves how long it takes to opt for multiple tactics to access a higher position on search engines. SEO takes regular updating. Due to this, we have to wait for the final results for a long time, but we can surely expect positive changes in the website ranking and its business growth during the entire process.
Final thoughts
Selecting the right SEO agency is a big challenge. A pivotal part is that working with professionals to attain favourable outcomes is extremely important to experience goodness. We should examine the above-described headings to understand SEO's fundamental importance and technicalities.
Authors' Bio
Sana Siddiqui - A penwoman doing content for international businesses; currently, she is working in Webnet and serving passionately with her duties as a Content Writer. She is specialized in Advertising and Public Relations and owns a profession in Mass Communication.