What is Content Management System (CMS) - Types of CMS
CMS is abbreviated as CONTENT MANAGEMENT SYSTEM, which is website software that helps you edit, modify, create, manage and publish website content dynamically yourself. When someone asks about website CMS it usually means what software you will be using for modifying content on the website. Therefore, the role of the Content Management System (CMS) is the management of the website, where you manage and publish your entire website publication and digital content easily all on your own.
The benefit of using a CMS is that you can manage the entire website without knowing how to code. The user interface is so easy to manage content just like you manage your Facebook profiles and post and you don't need to understand any codes. It helps you save costs by managing your website by yourself instead of relying on website maintenance companies. 
Purpose of Content Management System (CMS)
When it comes to managing the website, whether it is e-commerce, corporate, educational, etc. You need a content management system (CMS) that suits you well. You keenly examine the strengths and weaknesses of all the available CMS and finalize or opt for one which can benefit your business more than others.
While choosing a CMS, you foresee the end result that matches your vision of winning over end-users and setting yourself apart from competitors. 
It's necessary to select a highly functional CMS because it helps get rid of the cms development company to avoid extra cost and to run the website smoothly. Webnet Pakistan also offers a CMS that has all the unique features integrated into a single platform which is easy to use, even a person without an IT background can work with it without interruption.
A strong website requires a CMS for several purposes. A CMS is capable of saving staff time, has an efficient functionality in searching, and also provides a facility for publishers to modify their web pages when needed.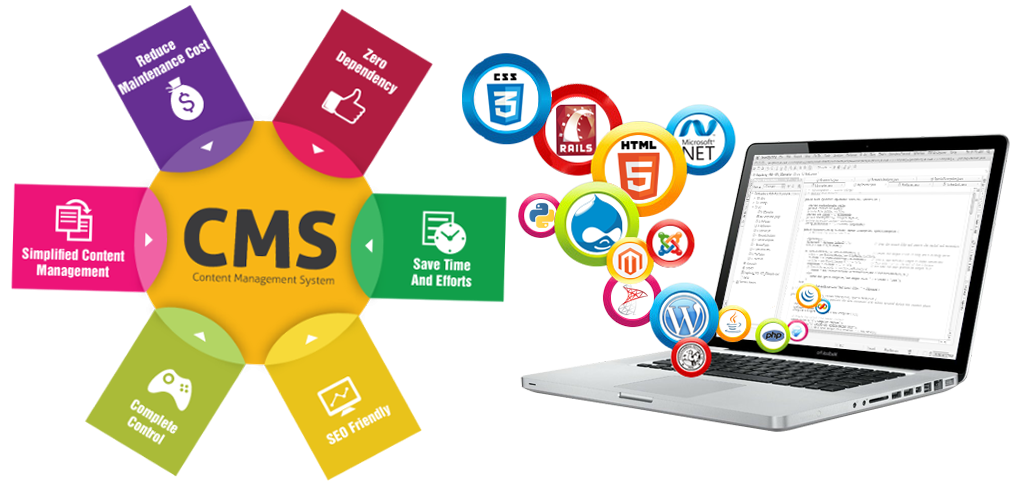 Choosing the right CMS platform for your website
Do you want to learn more about CMS? If yes, it means you are interested to manage website content in near future, right?
It might be possible that you are reading this article to learn the basics of the Content Management System introduction to update your website, or you are going to start your career in managing a web CMS.
No matter whatever your purpose for reading this blog, it will prove to be a good support in every aspect in choosing or managing a Content Management System (CMS)
In this article, I am going to give you a quick overview of what web CMS is with all the Pros and Cons of the popular CMS, and it also helps you to choose the right CMS for your website. Let me discuss this with you a little later in this article.
Have a quick look at popular types of Web CMS
Here you can get a clear overview of all the popular and widely used CMS with detailed advantages and shortcomings of some of the Best Content Management Systems (CMS). It will help you select a CMS that suits your business.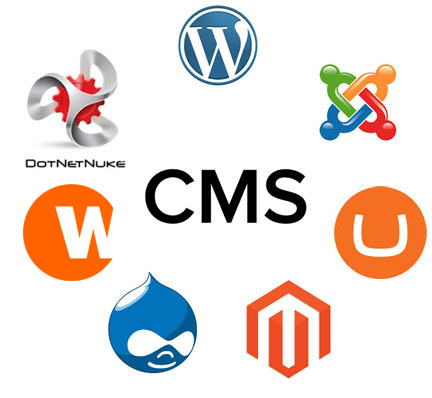 CMS Framework is a popular CMS due to its add-on over a language and sets of libraries that are built-in. Usually, CMS frameworks are those with open source compatibility and easy access for developers for quick development. Some of the Custom CMS, developers built their own advanced add-on with over several experiences they face during other clients. Usually and mostly custom-built functionality helps you get what you required. 
There are many companies in the market that have developed a Customized functionality CMS that help them to have better control over your website. The importance of custom CMS is used to have better control over your website to manage customers, website content, and Marketing activities. This is one of the reasons we do not believe in developing websites on a one-size-fits-all basis. Every website should look different according to your business goals and vision. CMS SOFTWARE is basically a friend to your business because you can easily manage it well without hassle. Custom CMS is lifetime value for you because you invest once and whenever you want to redesign your website later you could integrate your cms again. which means that you don't lose any data. Companies also provide you with custom cms development services for you to build upon your desire the way you like to manage your entire website and CMS Application and customization
It is a protection to your money that you have invested in website development and brings you huge returns as it maintains your website's credibility in front of your web visitors.
Advantages of Custom CMS
One of the major advantages of Custom CMS is that it does not let your websites get hacked. We are speaking in terms if you get it developed by us or some good company. We don't guarantee this if you get it developed by freelancers or other inexperienced companies. Every plugin is self-developed which none of the hackers can have access to. Moreover, it shifts your data-sensitive public page into sub-sites that provide extra protection.

It develops creative and custom themes and layouts of your website that excite your web visitors to hover the mouse-arrow and click other pages that automatically increases your website ranking in Google search engines.

Although it requires developers for your website development, you get a custom website as you desire. It also brings you higher business profitability.

It's an SEO-friendly CMS that is good for marketing your website and preferable for escalating your sales.
Disadvantages of custom CMS
Webnet Custom CMS is costly because you need developers and designers to get the out-of-the-box website.

You have to pay additional monthly charges for the website maintenance and required updates.
Joomla
Joomla supports a huge number of available Joomla templates and Joomla extensions; it is a brand that is used by giant brands like MTV, Ikea, and eBay, therefore, if you are also looking forward to developing a website, there are many chances that you can succeed by using this platform. We rate Joomla more secure and more professional than WordPress. You could find much expertise for Joomla and now it is gaining popularity as an alternative to WordPress because WordPress websites are getting many intrusions. 
Similarly, Joomla is the choice for all those who wish to have highly interactive e-commerce applications, online communities, media portals, blogs, and websites. Owing to all its properties, Joomla has extended the reputation of the CMS system that has a "can-do attitude".
Advantages of Joomla CMS
Joomla installation takes only a few minutes to complete. You can easily download and install your Joomla webpage.
You don't have to be a developer to use it, you can use Joomla for your small business and expand it when needed.
Joomla has a large user community where you can get advice, tips, tricks, and tutorials to assist yourself in building your website.
Disadvantages of Joomla CMS
Joomla's user interface (UI) is more complicated than other CMS platforms. it has more functions that make it more complicated than others.
There are issues in browsing and selecting extensions because the extensions library of Joomla lacks little sophistication.
Drupal
Drupal has the potential to function as a rich and unlimited publishing platform. We have used drupal for many projects after using WordPress. Drupal, no doubt it is one of the most powerful CMS in opensource that has been developed. However, because the demand is not there it didn't get the popularity which it should get because we do rate it as one of the top CMS in the world. The only reason for Drupal not being popular is the technical capabilities of developers are not there. Not every developer could work on DRUPAL. It is still the best CMS recommended over any open source CMS. Therefore, Drupal is carefully developed with special tools that have an inbuilt potential to allow businesses to search, structure, organize and reuse their content. Moreover, Drupal comes with a skillfully designed interface that serves as an ideal platform for businesses to set up a collaborative website.
Advantages of Drupal CMS
You can use it to host and develop all kinds of content, including simple blogs, videos, social groups, and online polls.

Drupal comes with plenty of customizable features to help you create the perfect user experience.

Drupal is known as one of the most secure CMS platforms around, which makes it a great choice for publications and organizations that need to keep their content secure and online 24/7.

If you already have a website and you need to migrate it to another CMS, Drupal makes it easy.
Shortcomings of Drupal CMS
You'll probably need to pay for a professional developer when using Drupal, which might raise the overall cost of your project.

There are fewer developers for Drupal and the development cost is High.

Not only creation but also the promotion of a site using Drupal can be difficult. While it will not take long to master the basic functions of the system, to fully understand it may take you several months.

The lack of high-quality designs in free access with difficulty in the installation of updates and program modules.
SharePoint
Microsoft SharePoint has been specifically designed to simplify the task of content management, collaboration, and sharing. The SharePoint is a plug and plays Content Management System that has been specifically designed to set up sites with a purpose to share information, by reducing the overall cost associated with maintenance, deployment, and development.
Advantages of SharePoint CMS
SharePoint is a part of Microsoft Office as it is integrated with Word, Excel, and PowerPoint.

You can tailor-make your website using its highly customized features.

Websites developed on SharePoint can store tons of files in a central location.

It checks out, manage, and search for vast data. It also enters documents' metadata which helps you manage a large number of your company's data.
Shortcomings of Sharepoint CMS
If you want something that should meet your company's requirements, you will need a developer's support.

Once you have custom-developed your website it will call for maintenance and updates, you can not do it by yourself.

SharePoint requires prior training and if your company has a large number of employees then it will cost you in terms of both time and cost.
WordPress
WordPress is critically recognized as a user-friendly and popular content management system platform. Many of us ask "Is WordPress a CMS?" The answer is: Yes, WordPress is a CMS and it has become very popular due to developers giving customers websites on WordPress. The audience loves the fact that they could make changes on their website without the need for anyone. One of the reasons WordPress also got popular because for a developer making a website on its WordPress theme is one day job and they get paid in full without doing much effort. It was a good thing for many of our companies but unfortunately, there are millions of websites on searches and now each and every website looks similar.
However, WordPress still is the best choice if you are making your website for the first time to have a great understanding of the online world. It is still the best for a content management system platform that is quick, easy, user-friendly, and yet affordable, you can go for it.
Advantages of WordPress CMS
You can easily customize the look of your website using the platform's built-in tools without a lot of technical know-how.

You can use the platform to host all kinds of content, including portfolios, videos, podcasts, social networking groups, and e-commerce stores.

Anyone can learn to use this platform in just a few minutes. It has an extremely user-friendly interface with clearly labeled buttons, tags, and customization features.
Shortcomings of WordPress CMS
It's also open-source, which means the original source code is made available to other users. So the WordPress-developed websites are prone to be hacked.

WordPress websites need maintenance, whereas, a hand-coded website may never need monthly maintenance, a WordPress site absolutely requires it, which can be expensive in the long run. Which is updates and security features need upgrades and if you don't upgrade your website gets slow. Now everything is about speed in the online world.

WordPress Sites are not search-engine friendly because the coding for a WordPress site is proprietary, and often a complicated mess. Search engines can get confused when encountering a line of proprietary code while crawling a WordPress site, so your websites may not be ranked highly in Google search engines. However, some great plugins help you achieve these marks but being on the top means you are more attracted by hackers.