What is an XML SITEMAPS?
A sitemap is an identification of website structure or URLs. It is a file consisting of all your website pages, images, videos, etc. In general terms, it is a histogram of the website. 
In the past, sitemaps were used by the organization, users, and other third-party organizations to find a page. In general terms, it was a page that was a must for many government organizations to have on the footer.
Nowadays, it is a compulsory (not mandatory) page for every website to have for the importance of SEO. 
A sitemap is generally like a text file but in XML (Extensible Markup Language) that helps crawlers to understand the use of apprentices in a text file. 
The importance of sitemap in SEO
The critical question is, WHY SHOULD WE USE A SITEMAP? Well, in general terms, Webnet will tell you to have a sitemap because it is easier for a crawler to find your pages. So let us take an example of why we should have a sitemap.
Imagine you have five pages on your website. On the homepage, you might have all five pages. The crawler will, however, will crawl your pages. Still, unfortunately, the crawler will not update any of the pages until or unless each page is internally linked correctly so google can find it. The best value for the sitemap is that it tells the crawler what pages are new and updated, so it crawls again. The crawler will not revisit your page if no traffic is found. 
By the way, Google loves content updates, and keeping your website to date with the latest thing happening is good for SEO. 
TYPES OF SITEMAPS
NEWS Sitemaps: NEWS sitemaps have all the URLs for the news on your website
Video Sitemaps: Video sitemaps have all the URLs for the video on your website.
Images Sitemaps: Images sitemaps have all the URLs for the images on your website.
Why are Multiple Sitemaps important?
Multiple sitemaps are significant factors that Webnet Pakistan has been learning for the past two years. It can change how crawlers look at your website for important information.
Before we look at Multiple Sitemaps, I want you to answer a question for me. What page is the most important to the crawlers?
Yes, you guess it right; it is a homepage.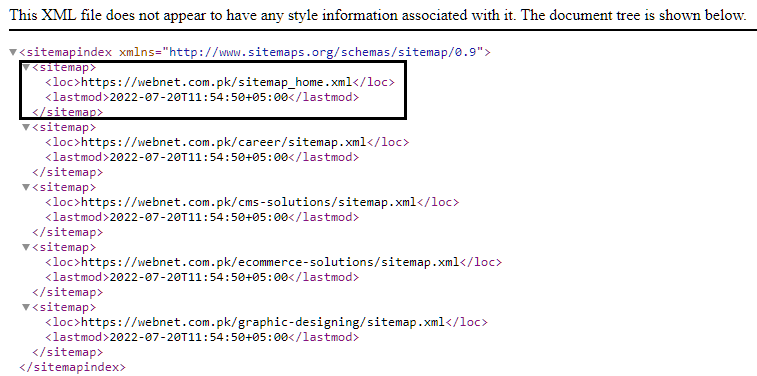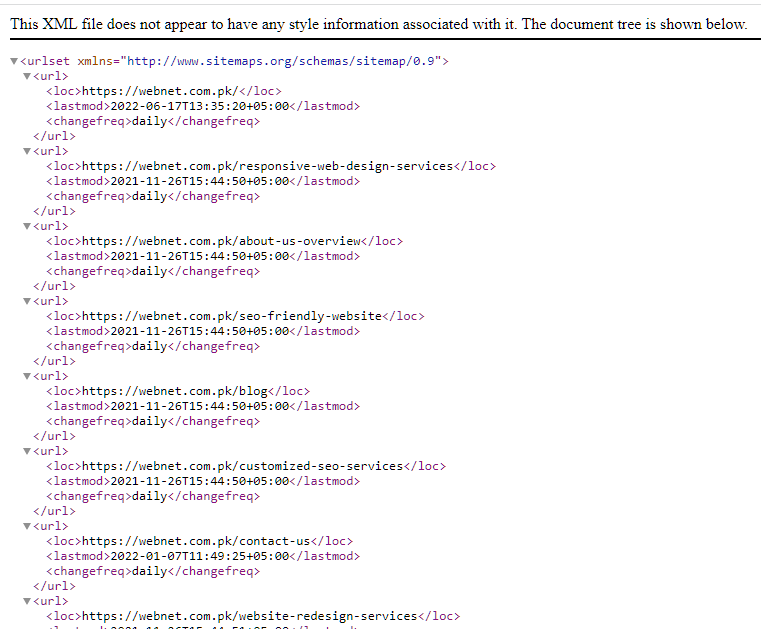 We asked you this because multiple sitemaps help the crawler take each sitemap as a Homepage. Imagine you have many services, and you would want each service to be a vital part of your website. Imagine crawler prefers your services website page over any subpages you might have. 
Multiple sitemaps are complicated and need experts to help manage your various pages. There are no free tools available that can generate perfect multiple sitemaps. 
Multiple sitemaps are also used to define and target different regions from the same website as Samsung and Google have done it. We were hoping you could check the Samsung website sitemap to understand multiple sitemaps.
We want you to read a few topics, like how to submit your website on google. We are here to educate, and we want everyone to have control of their website and understand if your digital Marketing Agency is doing an excellent job for you. 
The search console tool helps you see if Google is crawling your website well. It throws errors like your page is indexed but not submitted to the sitemap or duplicate content URL.