Why is Website Maintenance is Essential
In today's digital world websites have become the central medium of communication between clients and companies. When consumers need any product they visit your website and if they find it engaging and fast they will stay on it. 
Website maintenance makes sure that users experience smooth browsing on your website, are secured, responsive, and in the end performing well. Regular website maintenance boosts your business and makes a positive contribution to its growth. 
Many think that this is not an essential need because they are new to website business and once they get a grip on the issue they neglect not opting for a website maintenance company. We tell companies
Are those companies crazy for maintaining their website.
The answer is simply "NO" they have gone through the same experience as you so why not learn from the experience. 
So we suggest at least taking basic website maintenance as we have described below. 
There are 2 types of website maintenance you can take from a website design Agency
1. Basic Website Maintenance
You hire a web Agency to maintain your website. So the basic web maintenance are the following which we suggest that are really essential for your business. Those includes the following: 
- Security issues
- Hacking issues
- Hosting issues
- and Backing up your website.
This is essential for your business because website design and development takes a lot of time and effort and in the end, if your website starts getting the above issues and you lose your entire website the investment of time and money is full loss, and also your website brings in unreliability to your customers, hence lose the brand image. 
The cost for basic website maintenance goes up to USD 50 - 100 per month. This cost should not be included in the services for your company but the hiring an offshore resource to maintain your website. If you hire a person in-house that will cost you a lot more to maintain your website and this is why companies outsource these maintenances to website companies that have developed their website.
2. Advanced Website Maintenance
This type of website maintenance is acquired by the business if they want to grow their website with professional team. They take services that allow them to assist them in their business which includes:
Updated Content
If you find clothes in the same design every time in a shop, you'll probably lose interest and would like to visit a new shop. The same thing applies to the content of a website that needs to be continuously updated.

It can be done by the addition of new blogs, videos, or other types of content that is related to your services and products.
To understand the significance of fresh content, take the example of news. Users would probably not like to visit your website again if they'll see the same news on your site again and again.
Improved Search Rankings
According to SEO experts, the search rankings of your website can be improved by consistently updating the content. Google's crawlers prioritize websites that have fresh and relevant content.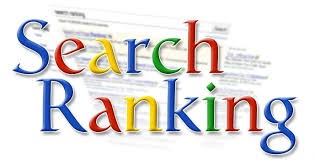 By regularly maintaining a website, broken links and error pages can also be fixed which gives your website a good ranking in search engines
Save Your Cost and Energy
Website Maintenance is not only about to keep updating your content or fixing broken links. It is about resolving smaller issues to avoid bigger ones because once they add up, it can cause you a large amount to fix it.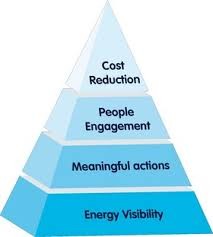 .
By getting the services of the best website maintenance company, you can save your cost and efforts. When you outsource website maintenance, it charges for taking care of certain areas such as website updates, content management, and backups.
Website maintenance services perform regular checkups to see whether either your site is working properly or not. In such a way they also keep their clients informed about the maintenance of their site.
Good User Experience
Top website management services improve user experience through good web navigation and speeding up the websites. In the future, it is expected that a strong online presence will be dependent on a good user experience.