Best Online Advertising Strategies for Businesses
Fond of ads? Or want to watch the ones that have a strong message. If yes, then you must know the outstanding strategies of advertising that it is based upon. Business growth truly relies upon how good directive ideology advertising can promote to market their brand or services.
Advertising can serve businesses a lot more than we can imagine. It helps to build a positive brand image in front of the consumers or clients. Advertisements' agenda is to assist according to the needs and wants of people.
Advertising fruitfully forces people to think about the product or service repeatedly. It drives the cycle of improvements to target the audience immediately and properly. To satisfy the consumers with the quality of your product or services is the ultimate talent advertisers know brilliantly. However, Online advertising effectiveness is more if it is done with traditional advertising as online is taking over BTL (Below the Line Advertising) for reminders and reinforcements.
Patterns of advertising are changing with time. Online advertisers and marketers plan new things and work harder to make much better progress than ever before. It leads to high competition in the market among the companies. Moreover, the Online world is a very suitable platform for todays' advertising schemes.
Online advertisement grows revenues expeditiously, It verifies businesses' recognition in the online marketing firms. Online techniques are entirely different from traditional advertising ones. We can be versatile in ad making due to the freedom of online platforms.
In this article, we are going to describe the amazing online advertising strategies for businesses.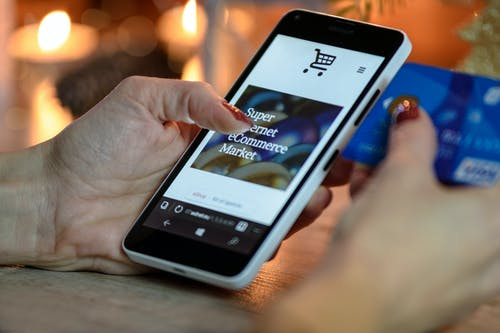 Website design
One of the most important online advertising strategies is to have a unique website design that collaborates with your brand identity. The purpose of advertising is to promote your brand and generate leads. Those leads need to be converted into Sales and the website design / Landing page is one of the top priorities for any advertising strategy where you could convert the leads into sales. So the focus of your website should be the sales and it should be so easy for your target audience to navigate for the information they want. 
The central focus for any advertising should be your website design. As you can see nowadays, the latest website designs are so interactive that quickly grab visitors' attention to your brand or services. It's a nice tool to showcase clients' reviews, pictures, and information in terms of your business initially. Later on, you can share price details on the website as well to facilitate visitors' about your working revenues or have an e-commerce website.
Search engine optimization
Many companies avoid SEO (Search Engine Optimization) due to long-term results but they do not understand that optimizing your content and keywords while you spend money on advertising could help you rank higher in the position on search results. SEO is a part of making a brand online and the business's biggest support in the online world to rank your website. SEO contributes to keywords involving your products or services on your website, so when the users search those keywords on the search engine then the pages having those keywords appear in the search engine as results of the users' search.
Social media marketing
Businesses expand through advertisements, the more people know about your business, the higher chances are that it will be successful. Marketing is the key element to making your venture successful. Social media marketing empowers people to learn about your brand or services easily. By several marketing techniques like posting pictures, videos, and infographics we can do marketing on the commonly accessible social media platforms like Facebook, Whatsapp, Instagram, and Twitter.
Pay per click advertising
Pay-per-click advertising is an online advertising module that permits you to place ads on search engine results for particular results. (SEO) mainly focuses on gaining rankings by optimization and content organically as Pay per click (PPC) necessarily lets you pay for the fixation of your target keyword. Pay per click shows the process of a bidding system in which you opt for target keywords, then compete with other advertisers to fix ads in the search results. If your bid is among the highest, you will get fixation above organic search results, and if anyone clicks, you will pay your bid amount. This advertising generally is used by many for quick sales and achieving targets effectively.
Content marketing
Channelizing the information concerning your brand or services is known as content marketing. It unifies the clients' and owners' relationship of trust. Through content, we can deliver our thoughts and business goals to maximum people. Nothing can challenge strong content marketing. Content is considered a backbone of marketing in this millennial age. It establishes the tradition of having an ideology behind the brands or services to foster the exceptional criteria content can organize.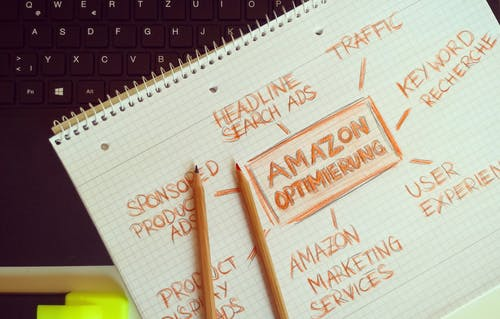 Email marketing
Sending an email is so easy and convenient so why not spend money on email marketing to encourage your brands' or services' revenues. Yes, companies are anxiously in need of email marketing for their business promotions. Through this, we can target a larger audience and convey our marketing messages to them respectively. Email marketing is one of the oldest forms of digital marketing.
Final Verdict
Advancements in technology uplift advertising strategies at their best. People now know the modern tools for making advertisements a super hit venture. It's up to us which of the strategies we try to spread our word of mouth. We should know the fundamentals of marketing to explore its further mechanisms.