KNOW MORE ABOUT GRAPHIC DESIGNING
Types of Graphic Designing
Fresh and artistic designs are everyone's choice. Whether we are painting, sketching, or drawing, all we want is the beautiful creation of natural designs that appeal to people. People who are experts in making perfect color combinations can become the best graphic designers. 
It's rare to have an eye for the great painting of a wall, postcards, flyers, presentations, advertisements, book designs, app designs, etc. Everything we need to know is how things work together to shape the magnificent type of graphic design.
Designers need the help of technology to generate graphics. Technology plays a significant part in maintaining graphical representation suitable and accurate. Designs are worthy enough when met with the correct technological tools that are how graphic designers uplift the standard of their work from time to time.
Firstly, the generation of ideas is essential then we have to transform that idea into visual creation through software, applications, and features. The mixture of creativity and innovation contributes unconditionally to graphic designing. 
There is a broad scope when we work in the correct type of direction to progress in our careers as graphic designers.
Graphic design has more extensive reach than developing images portraying a good work picture. It's visual communication. Its goal is to interact with people, spread information, share exclusive ideas, and provoke people to think about a new perspective. It affects buying decisions and gives a reason for people to gather and discuss ideas through images, videos, infographics, brochures, etc.
Design makers utilize their talent to promote sales in marketing campaigns. Clients always demand the skills of visual work. Whether business, entertainment, or education, most sectors require visual art to attain their working ambitions.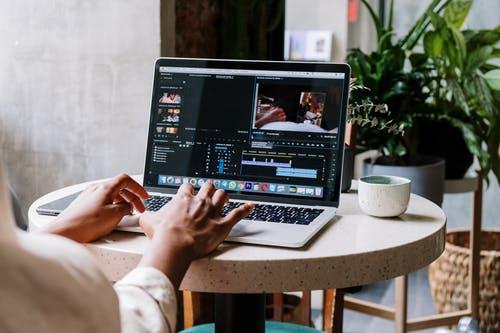 Advertising and marketing graphic design
People's buying decision depends on the brand's advertising and marketing. Advertising and marketing campaigns rely upon the target audiences' wants and needs and help generate awareness and satisfactory approval of the work of the brand or services. Advertising has special significance in transforming an idea into graphic design that has taken a lot of money and time. But after that, they can give the businesses outclass profitable results.
Graphic designers collaborate with company CEOs, managers, directors, advertisers, or marketing professionals to establish assets for marketing planning and its strategies. They could work alone or as part of an in-house or creative team. Designers can gain expertise in a specific media module or create a broad mixture of print, electronic and digital media. While print is our traditional and oldest medium, this module design has to include more digital assets, mainly for digital advertising and content marketing.
Visual identity graphic design
A brand is a connectivity bridge between a business or organization and its target audience. Brand recognition is how the organization interacts with its personality, tone, identity, memories, experiences, and emotions. Visual recognition of graphic design is accurately the optical characteristics of the brand identity that act as the face of the brand to interact with those non-physical abilities such as pictures, colors, and shapes.
Graphic designers with expertise in visual identity graphic design join with brand owners to establish assets like logos, typography, color palettes, and image libraries that modify a brand's personality. In addition to the standard business cards and corporate stationery, designers often develop visual brand guidelines that define excellent practices and attach examples of visual branding applied across various media. These guidance tips help to certify brands' stability throughout future applications.
Visual identity design is one of the most general types of design. Visual identity graphic designers must refer to a broad knowledge of all kinds of graphic design to build satisfactory design components across all visual media. They also require excellent communication, conceptual and versatile skills, and a passion for researching industries, organizations, competitors, and trends.
Publication graphic design
Publications are a long-term process that interacts with the people through public distribution. They have initially been a print medium. Publication design is a superb type of graphic design. Consider newspapers, books, catalogs, and magazines. However, we can see a prominent rise in digital publications.
Graphic designers or stylists with comprehensive experience in publication work with editors and publishers to generate layouts by consciously choosing typography and joining artwork, which involves photography, graphics, and illustrations. Publication designers can work as freelancers, advertising and creative team members, or in the house as part of a publishing company.
Publication designers should have exceptional conveying layout and organizational skills. With a plus point to graphic design expertise, they must pick color management, printing, and digital publishing.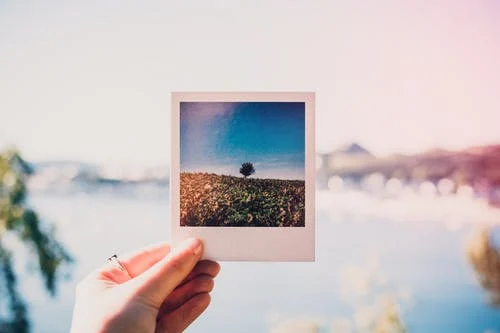 Motion graphic design
Motion graphics are somehow an innovation for graphic designers. Motion designing is a part of graphic design that creates motion involving animation, typography, audio, imagery, video, and other effects for showing your brand on online media, television, and film. This domain's popularity has recently ignited as technology updates, and video content became superior. Formally appointed for TV and film, technological advancement has decreased production time and rates, making the art form more accessible and reasonable in costs. Motion graphics is one of the top mediums used for conveying the message to their target audience across all digital platforms, which has developed all kinds of new domains and chances.
User interface graphic design
A user interface (UI) is how a user interconnects with a device or application. UI design is a process of graphic designing interfaces to make them convenient to use and offer a user-friendly experience. A (UI) has the involvement of all of the things a user communicates with the screen, keyboard, and mouse, but in the understanding of graphic design, (UI) design concentrates on the users' visual experience and the design of on-screen graphical components like buttons, menus, micro-interactions and more. It's a (UI) designer's work to balance aesthetic appeal with the technical, operational system.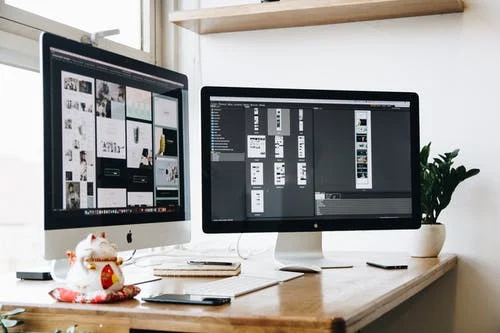 Packaging graphic design
Packaging design can impact consumers directly, making it an ideal marketing tool for branding it on bags, bottles, cans, and boxes. Many products demand some packaging criteria to secure and be ready for storage, distribution, and sale. Therefore, a packaging designer is a vital communication designer who develops concepts, generates mockups, and makes print-ready files for a product that requires expert knowledge of print processes and a deep understanding of industrial design and manufacturing. That's why we can say that packaging graphic design leads in so many ways; it's not new for designers to uplift themselves by designing other assets for a product.
Art and illustration for graphic design
Graphic art and illustration seem to be the same as graphic design. However, they are each wildly divergent. Designers create compositions to communicate and solve problems, and visual artists and illustrators begin original artwork. Their art holds several forms, from fine art to designing to storytelling illustrations.
Environmental graphic design
Environmental graphic design visually links people in places to upgrade their overall experience by making spaces more memorable, comparative, and informative. Ecological design is a solid type of design. Environmental graphic design is a multi-culture practice that mixes graphics, interior, architectural, landscape, and industrial designs.
Conclusion
Graphic designing is the art of visual communication that uplifts the communication standard between the buyer and seller. Graphic design also improves learning ability as we all know it quickly grabs the attention of consumers or clients. People are fond of superb design as it grows the business and maximizes the chances of profit. Nevertheless, we have the option of doing many kinds of things with the help of graphic designing in various domains.