Impact of AI on your Ecommerce Business
According to Vision Critical, an Improved experience can grow revenue by five to 10 percent—and cost 15 to 20 percent less—over a span of three years.
Optimizing your website address on a search engine will bring traffic to your website. But attracting the visitors will not be enough, some of them are window shoppers and others are just making sure about the competitive advantage.
A dedicated strategy should be followed to make your visitors happy when they step into your online shop. Converting them into to a loyal customer can be targeted by tracing their trendy behavior in order to captivate the customer attention every time they visit your store.
WHY CUSTOMER INTELLIGENCE IS IMPORTANT?
Because intelligence affects customer loyalty, there is a procedure for collecting important information about your customers, known as customer intelligence, by analyzing their behavior and buying pattern.
Your E-commerce software should provide you with valuable insights like average order value, conversion rate and landing of a customer through particular sources, to improve your sales and drive more profit.
The concept of customer intelligence supports both the customer and the business as it provides the vendor with the necessary information to make sure about customer satisfaction and desirability.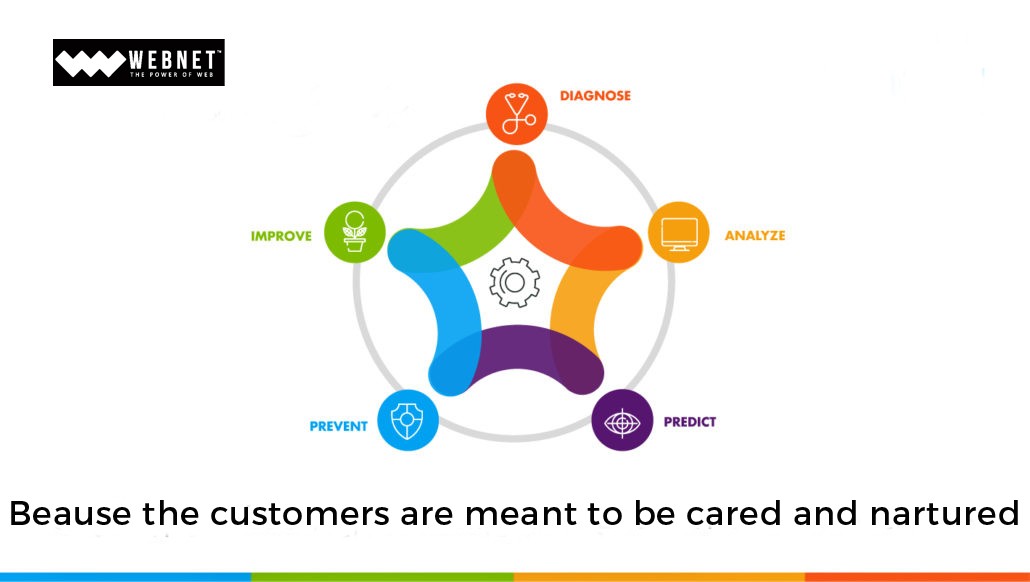 HOW YOUR E-COMMERCE BUSINESS WILL ACT INTELLIGENT FOR THE CUSTOMERS?
The customer intelligence will keep boosting your online sales conversion through supervision of the promissory elements which will keep your customers engaged in your E-commerce shop. By offering different incentives and discount codes, your customer can be kept motivated towards the shopping activities.
According to Elemental, Most E-Commerce website reporting tools display a limited amount of data, such as website visitors, traffic sources and which devices users are using to access the website.
Webnet's Artificial Intelligence Ecommerce Solution can provide you with more functionality for the customer upturn like abandoned cart recovery – when your customer leaves the e-shop without completing the check out process. Even though recognizing the behavior of customer can't come up with the solution, but the identified problem could be solved considering the convenient way for the valued customer.
BE ALERT FOR THE CUSTOMER DATA:
Customers like to do personalize shopping when their favorite products are being shown in the recommended section or when they are given discount codes for excessive impulse buying. Keeping these promotional functionalities is possible when you have customer's data regarding their spending and buying performance.