How to Drive Sales with Your Website Design
With the rise of e-commerce and social media platforms, there has been a huge change in the way businesses are run across every industry. Consumer preferences have and are shifting quickly towards online purchases, with over 2.14 billion people expected to buy products and avail services digitally in 2021. While this is just about virtual shoppers, there are even more people who look up websites and research businesses before making a purchase. It's why, as a business owner, you need to have a web page that impresses from the first look and eventually helps drive up sales.
The design of the website can actually help take your business into profit. If you are thinking about how this can happen, well, look at it this way. With a user-friendly, easy to navigate, and attractive web page, you can catch the eye of the consumer even when they are only scrolling through options. This may result in a higher conversion rate, and you could experience a jump in sales and an improvement in the bottom line.
These are a few ways that you can use the best website design for sales growth.
Make it Responsive and Functional
Basically, designing a responsive web page is about making it adaptable to different devices. Since a number of people use their smartphones to access websites and make purchases, it will certainly work in your favor to make it mobile-friendly. A well-designed and responsive website can fit into smaller or bigger screens easily without any disruptions in the functionality. Studies have shown that when the web page of a business is optimized for various gadgets, consumers are 74 percent more inclined to come back to it.
Once you are able to provide your target audience with a good user experience, you can generate more traffic, convert leads and increase sales as well.
Highlight the CTAs (Call-to-Action) and Focus on Colors
The use of color and highlighting of calls-to-actions in your web design could drive up sales of the products and services. You can grab the attention of the visitors by incorporating appealing colors or opting for a color scheme that is relevant to your brand. There are many companies such as Subway or Nike which have matched the colors on their websites to their logos. The food chain features a lot of yellow and green, while the manufacturing corporation keeps the focus on black and white. You can also go for a similar pattern in your web design and find inspiration in your brand identity design.  
If you are looking to get an impressive logo made, you can choose an online tool like Free Logo Creator to come up with one. Apart from the colors and branding, you also have to pay attention to the CTAs on your web page. They should immediately pop out and convince the user to take action. So you can use appealing colors such as red, yellow, or even black and white as well. Keeping to the examples here, you can see below that both Nike and Subway have effectively highlighted and made their calls-to-action clear with the right colors and description.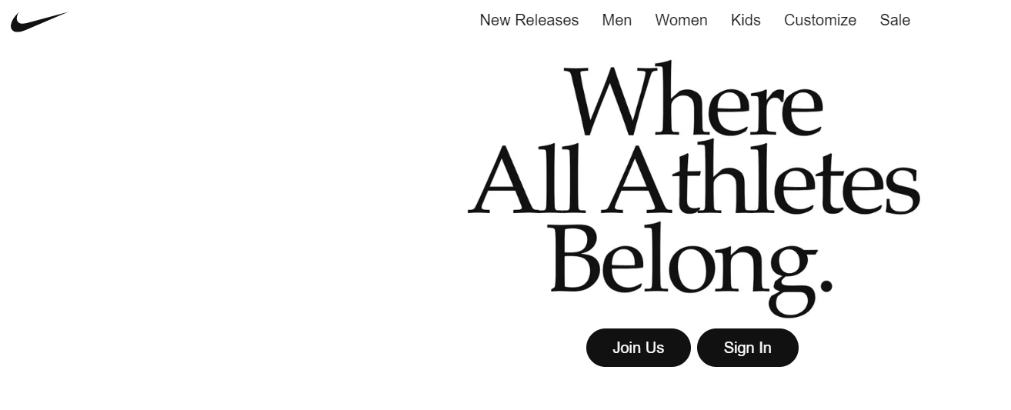 Image Source: nike.com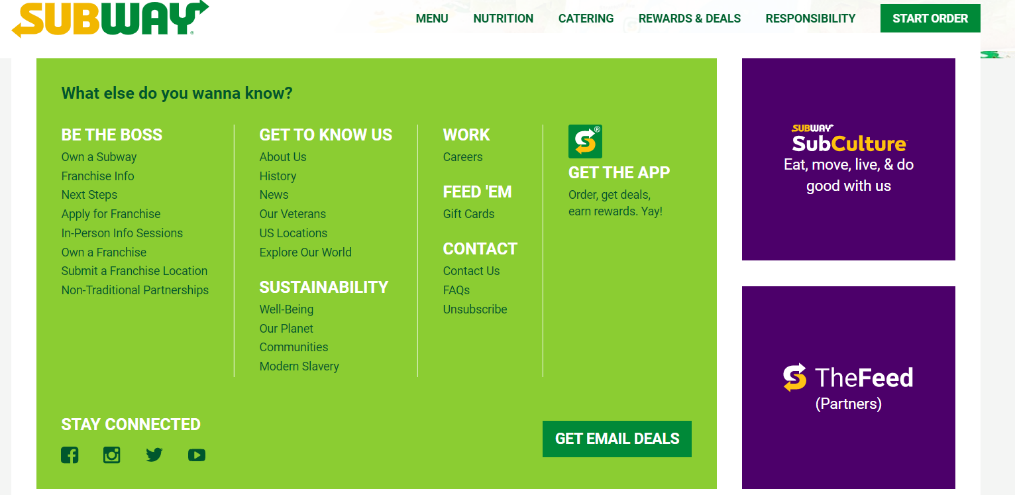 Image Source: subway.com
Use High-Quality Images and Videos
In order to make an instant impression and experience a high conversion rate, you should try and feature high-quality visuals on your web page. These include sliders, product images, and videos related to the business or about the brand story that might play on the homepage of the website. With good quality and high-resolution pictures, you can give a clear idea to the consumers about your product and engage them immediately as well. If the visual content doesn't help the audience understand what you have to offer, they will most likely move on to another choice.
Increase the Loading Speed of the Website
This is essentially about making the web page appear on the screen quickly and efficiently. You can optimize the loading speed so that your website comes up faster and consumers or visitors do not have to wait for a long time to access it. In a study from Stanford, it was established that people judge the credibility of a web page by its design, and a quick loading time means that it's up to date and trustworthy. Sometimes, this may seem difficult because visuals can take longer to load. However, you might be able to make it work by minimizing the file sizes of images and using white spaces where possible.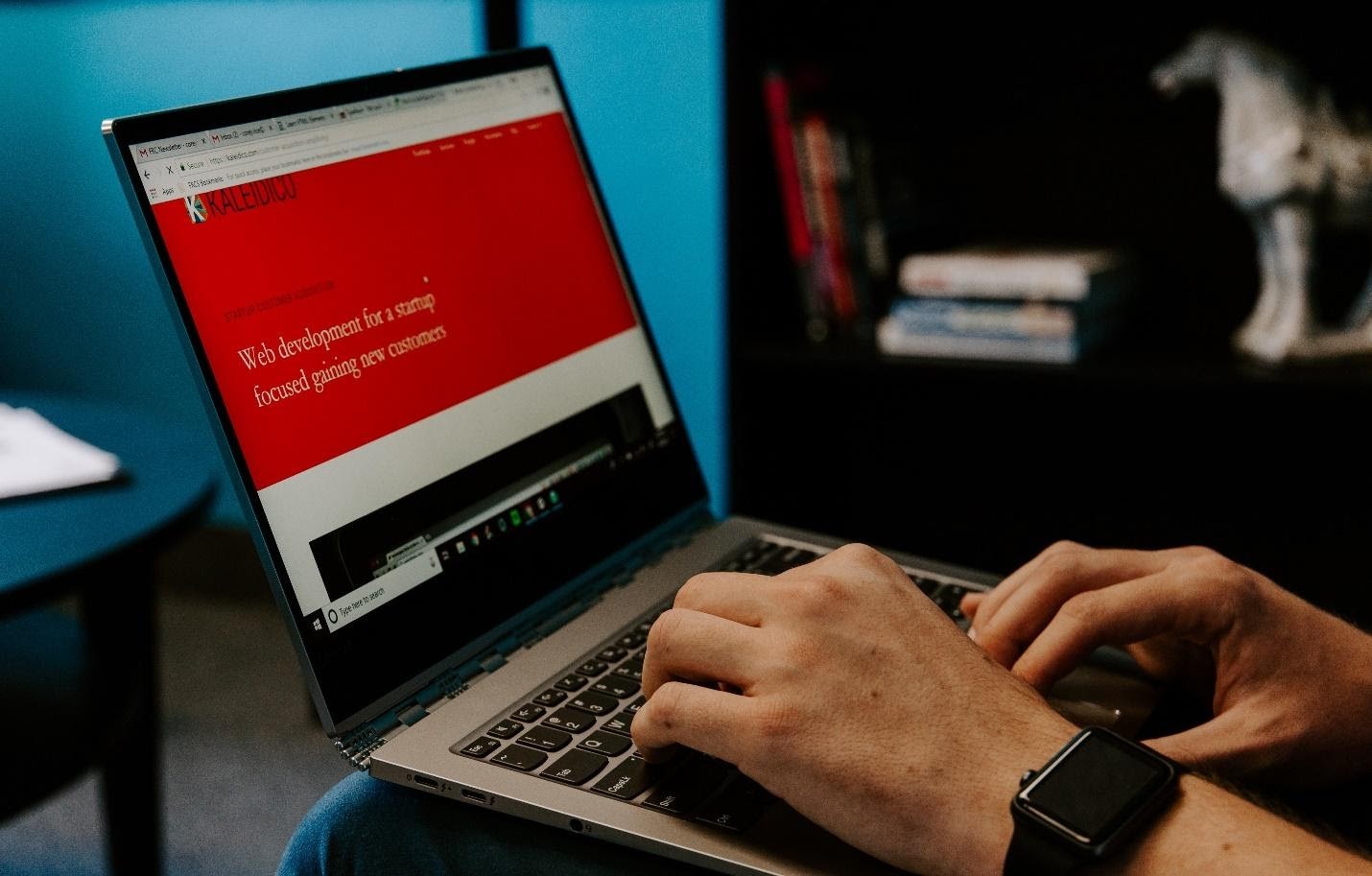 Credit: unsplash.com
Make the Checkout Easy and Simple
At times, complicated checkout options and long forms can cause a customer to leave their carts and go to another website. As a business owner, this could make things slightly challenging. If you want to experience a boost in sales, have your website designed in a way that it doesn't take too long or a lot of information for customers to checkout. For instance, consider Amazon's web design. They have options such as 1-Click Order, which allows the customer to immediately pay for the product and have it shipped. Their checkout is also quite simple and easy to navigate.
To Sum Up
You can experience an increase in sales with your web design by incorporating these factors into it. Eventually, customers need fast service and quick access to their desired product. If you are able to provide that on your web page, your business might be able to see growth in a short span of time.