How to do SEO Audit (A 10-Step Seo Audit Checklist)
SEO is not confined to boost your search engine visibility.
Once you are done with on-page optimization of your web pages with relevant keywords, you have to ensure there is no flaw in it.
SEO audit is the process of identifying potential flaws in your website. The core purpose behind it is to boost your website traffic with excellent search engine visibility, so you must know how to do SEO audit. 
You should make your SEO audit checklist before starting to analyze your website. 
Why SEO Audit is Important
To create an SEO audit report, you need to have a deep insight into different technical aspects. But if you do it in the right way, it may just take hours to complete depending on your website pages. 
Auditing your website is important because it helps you identify potential issues that are creating hurdles in your top ranking at Google.
There is no rocket science linked with it. You just need to follow the right process.       
Auditing requires a comprehensive approach, and when it comes to SEO, you have to audit rankings, backlinks, current content, and anything on your website that can impact your search engine performance.
Here are some SEO audit steps that will help you to audit your site by making effective decisions.
Ensure Your Website is Mobile Responsive
The online activities of users are not confined to desktops or laptops anymore. 
You need to realize the importance of mobile SEO, so you have to start an audit by analyzing how your site works on mobile. 
Around 65% of Google searches come from mobile devices.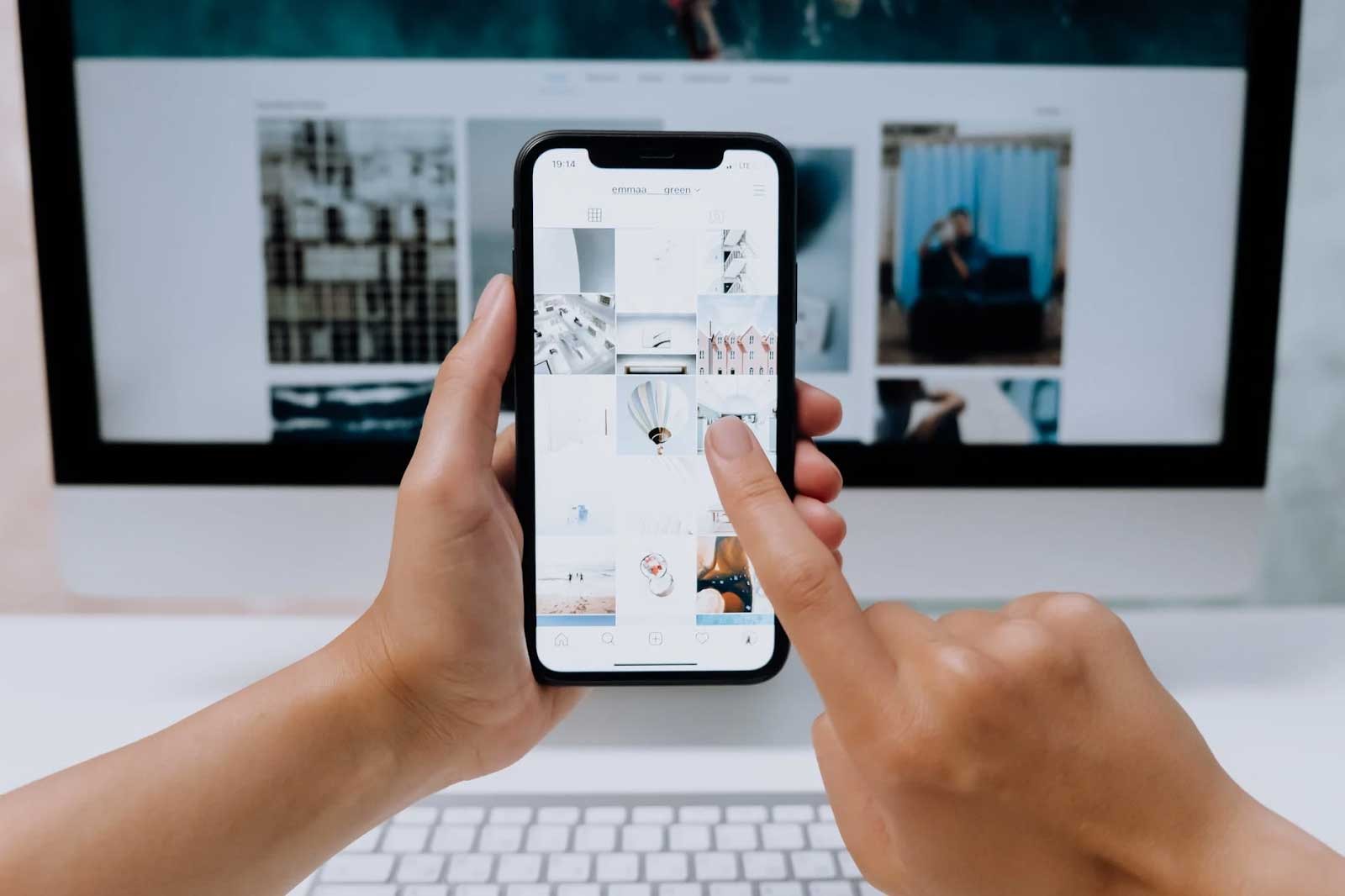 Google uses its Mobile-first algorithm, which means it is now using the mobile version of your site for desktop and mobile searches.
But you should know how to analyze if your website is mobile-friendly or not?
You can find it by using the Mobile-Friendly testing tool for Google.
Just put your website URL into this tool, and it will show you the results whether Google considers your site to be mobile-friendly or not.
Analyze Current Rankings and Understand Competitors
Before diving into the technical aspects, you should know where you stand currently and where your competitors are.    
Take a look at big-game players as per your niche, and then benchmark your rankings against them.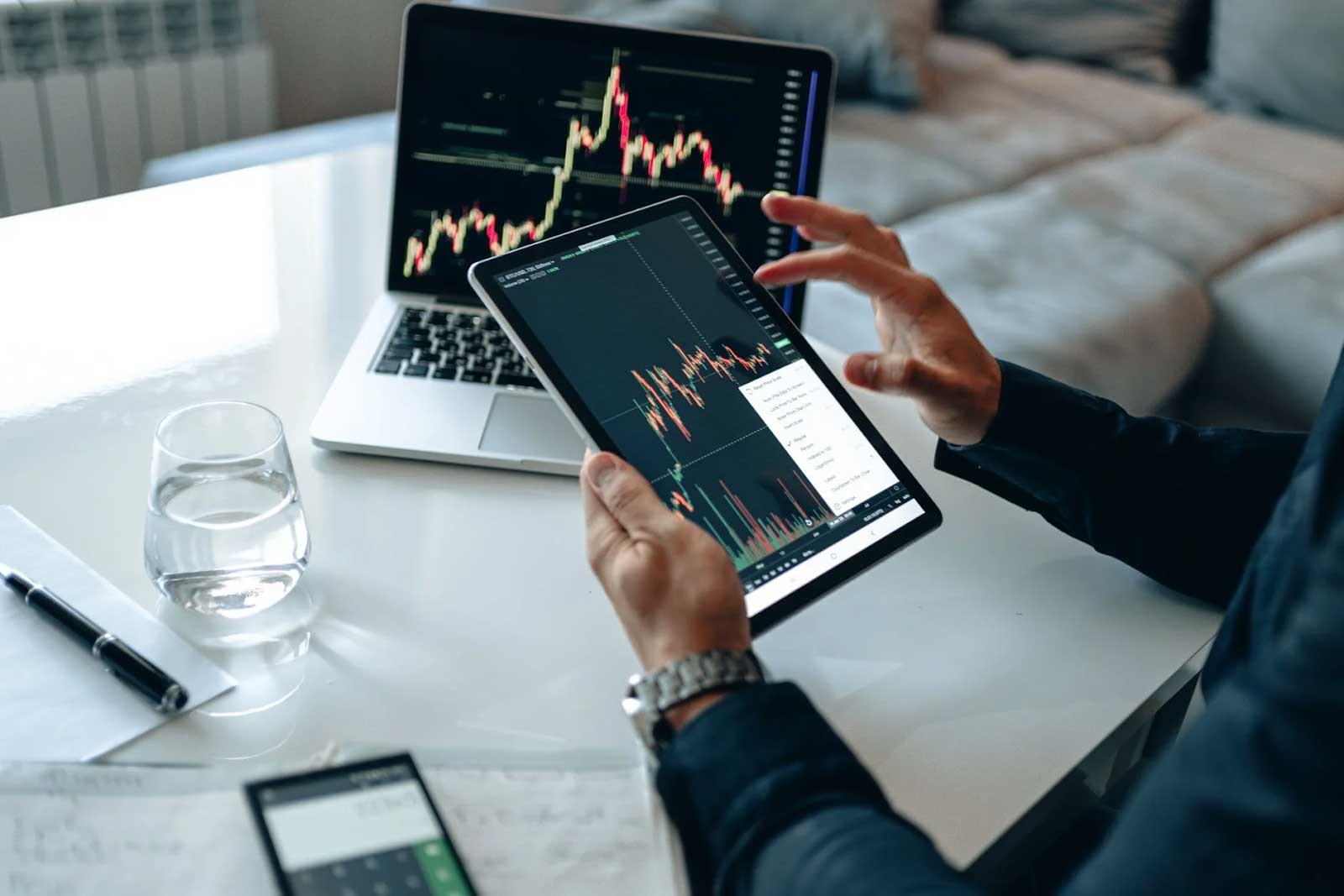 When you are making an SEO audit report, including the current position of your major selling keywords.
You can use Search Console or Google Analytics for this complete procedure.
Once you are clear about your current position and your competitor's standings, you can create a plan to counter their strategies.
Check Whether Google has Indexed your Website or Not
If you are doing an SEO audit of your site for the first time, then you must check the index status of your website. If your website is not indexed in Google, then it means you should forget to rank ever.
To check whether Google has indexed your website or not, you need to use Google Search Console to find the index status.
If you have not ever used Google Search Console, then you don't have to worry.
Just type this in Google search bar site: search operator. 
For example:
site:kabeeroptics.com
It will also show you the total number of pages Google has indexed. The results may not be as accurate as Google Search Console, but it will give you some idea.
In the following image, Google is showing 441 results, which means that Google has 441 pages indexed for this particular website.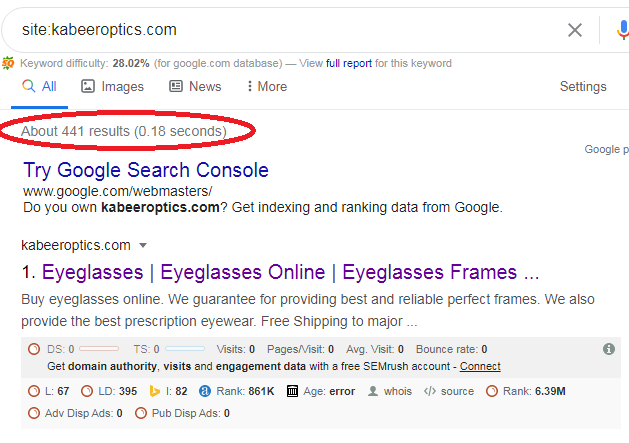 You need to keep an eye on other indexing issues. There is a possibility that different versions of your site can be indexed in Google.
To understand this better, you can see the example of four different versions of the same site.
https://www.yoursite.com

http://yoursite.com

https://yoursite.com

http://www.yoursite.com
It may seem to you that the above URLs are the same but not to Google.
Unless you do not redirect these versions properly, Google will consider them separate websites, which is not good. 
You don't have to panic as it can be checked easily.
Enter each version of your website into the browser and see if they are ending up all on the same URL like "https://yoursite.com."
If your website version is not redirecting properly, then you may use 301 redirects to move your site URL permanently.
Assessing Website Speed
Google has already stated that website speed is one of the major ranking factors, so you need to ensure that your website is working smoothly.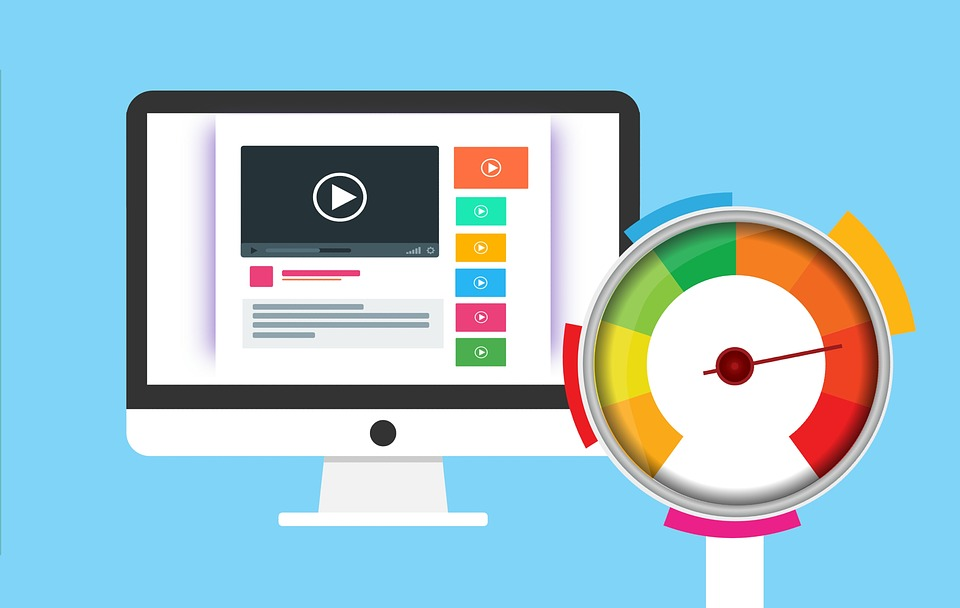 If you are tensed due to website speed, then don't be.
Here's how you can fix this issue. 
First, you have to clean up the HTML code of your website. You can use PageSpeed Insights to identify code problems. 
Make sure that you run this test for all the pages, including blog posts, services pages, and other important pages. 
Once you are done with it, run a speed test. It will let you know about the root causes that are slowing down your website. 
To test the website speed, you can use WebPageTest.org or GTMetrix as both of them provide accurate results. 
At last, you need to shrink the size of your images. 
Massive images can put a nail in your website speed and overall performance, so you need to compress images.             
Having a slow website is a major drawback for your website SEO, so you have to ensure that your website is loading perfectly. 
Examine your On-page SEO
You may already know the importance of On-Page SEO, so you need to do a thorough audit to assess the existing issues.      
It can be impossible for you to optimize every single page on your website that is not necessary as well. 
You can find the best SEO audit tools like Spyfu, Semrush, and Woorank to analyze your on-page SEO.
You have to identify the most important pages of your website, and for each page, ensure:
Optimization of relevant keywords as per Google suggestions and trends.

Optimized meta tags with relevant keywords.

The main keyword is optimized within the first 100 words of your page.

Optimization of title tags to boost CTR by adding numbers in your titles. For example, "10 tips to improve your website design".

Solid external linking from websites having good domain authority.

Relevant internal linking.

Make URLs super short.

Include targeted keywords in the URL.

Increase content length on each page.
Make sure that your main website pages are fulfilling the above-mentioned key points. To ensure there is nothing wrong with the On-Page SEO of your website, keep a proper check and balance on it.
Using LSI (latent semantic indexing) keywords is also one of the effective ways to improve your On-Page SEO.
LSI keywords are conceptually linked phrases that search engines use to understand what content is about.
To find the LSI keywords as per your content, type the key phrase of your topic.
Let's say if you have to optimize the content related to "eCommerce website design" then simply search it in Google.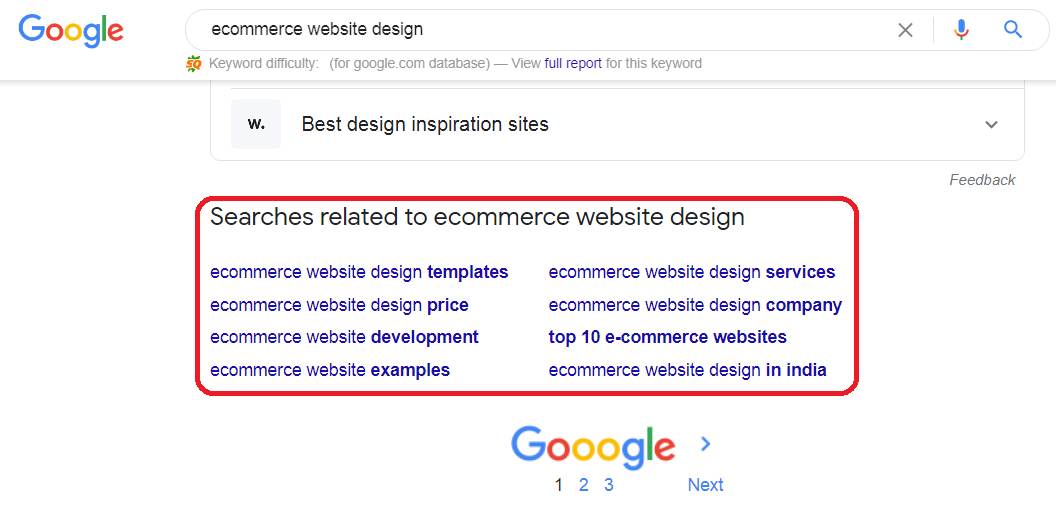 The key phrases that you will find below the page are your LSI keywords, so you have to optimize them according to your content.
Improve your Content Quality
Once you have completed the On-page SEO analysis of your most important pages, it's time to level up your content game.
To rank at top spots in 2021, your content should be 5 times better than currently, it is.
Improving content quality is not just about making it unique and providing accurate information.
You need to work on the overall content structure to make users stick to your site.
Here are some of the ways to improve your content quality.
Make your intros short and crisp.

Keep your paragraphs small as it will help users to gain a better understanding.

Add subheaders to divide your content into separate sections, so it will be easy for users to consume your content.

Use images and videos in your pages more as it helps people understand and learn better.

Craft content according to the likes and dislikes of your audience.

Include accurate data to support your content with facts and figures.
Fix Internal Linking Issues
Poor internal linking leads to a bad user experience. You should identify broken internal links that are taking users to the 404 error pages. It creates a negative impact on your site in the search engine's eyes.                                   
You may use Google Search Console to identify the broken links. It also helps you find other issues.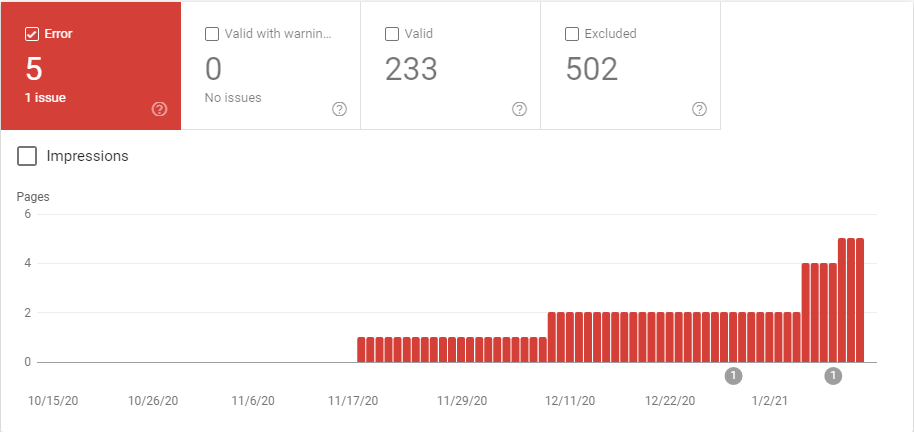 To fix broken link issues, you may update the internal link and divert it to the correct URL. You may remove the link as well and replace it. 
Check your Content Relevance 
As we know that Google is now smart enough to understand the user intent.  
You need to compare your content to the top-ranked pages.  
It will not only give you an idea about the searcher's intent but will also let you know the relevance of your content that Google is preferring. 
In recent years, SEO has become more focused on searcher intent. 
Google now smartly recognizes the intent behind searcher's query and pages that ranks high usually use this strategy in their content.        
You need to analyze top-ranking websites on particular keywords that you are targeting. 
It will help you understand the difference between your page and the top-ranked pages.
After analyzing your pages, you need to revamp your content by keeping the preference of searcher-intent and Google in mind.     
There could be the following issues with your existing content. 
You may have not provided enough information on the topic. 

You are not using the right keywords according to the relevant topic. 

You are targeting the page as "Website Maintenance Package" whereas the user is expecting it as a guide. 

You are not using the right title tag modifiers like "best", "good", "great", "top", "quality" and others to support your content and make it more relevant. 
Content relevance is the vital component of modern-day SEO that you cannot afford to ignore, so audit your website content thoroughly to make it flawless.
Fix Duplicate Content
Duplicate content is one of the biggest obstacles in your website's top ranking due to its presence on more than one online location. 
It confuses search engines that badly impact your online presence. 
And that's a fact, how can you expect a page to rank with two duplicates? 
Duplicate content on multiple pages of your website is bad. 
But if it's duplicated on other websites, then it could be worse for you.  
You can use different tools such as Copyscape to identify duplicate content issues as it provides precise and accurate results. 
Just provide a URL, and it will throw you all duplicate results. 
Optimization for Featured Snippets 
The featured snippets play a key role in enhancing your organic web traffic. 
To see your content in the featured snippet spot, you have to ensure the following things.
Use headers H2 and H3 Tags

Keep your answers concise and short, around 30 to 40 words.

Link to the authority resources for better search engine visibility.

Optimize your content for mobile.

Install HTTPS.

Find search queries where you already rank at the top as it will be easier for you to get featured. 

Arrange your questions properly.
It may take a lot of research and planning, but eventually, you will get fruitful results by discovering fresh content ideas and learning to structure your articles better.
Final Words
SEO audit is a time-consuming process that requires focus and effort.
Once you start digging deeper, various issues will start appearing in front of you. You need to create a plan accordingly to address all issues step by step.
Fixing all issues will surely make a great impact on your search engine visibility and help your site become Google's favorite.
Hopefully, this post will make a valuable addition to your knowledge on how to do an SEO audit, so now it's your turn to audit a site.